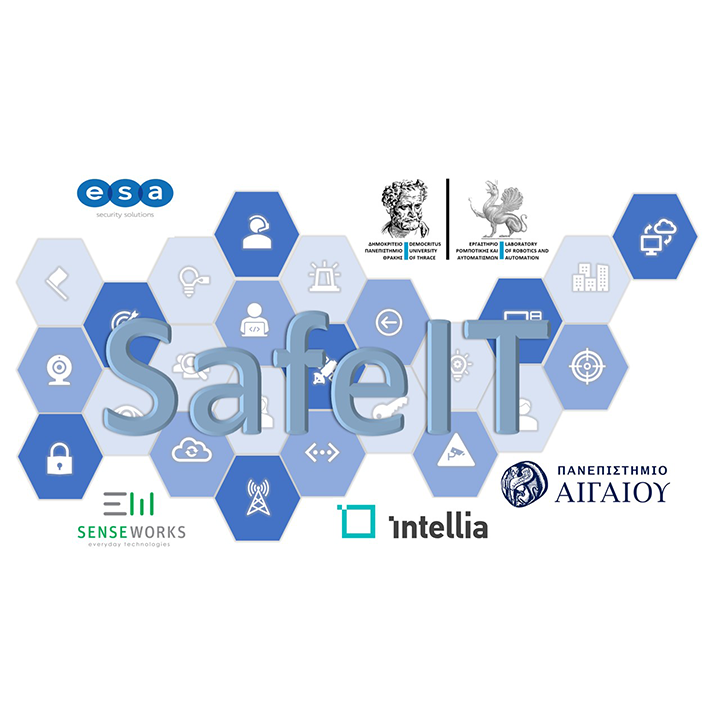 ESA Security Solutions participates in the SafeIT program

ESA, in collaboration with Senseworks, Intelia, the University of Aegean, and the University of Thrace, is participating in the SafeIT program, which focuses on wearable devices for individual protection, health and safety in security positions. The program aims to promote collective collaboration between the academic community and the labor market.
Wearable technology and augmented reality are rapidly developing and finding application in the field of security services and lone guards. In particular, security personnel (guards, control center operators) are often required to manage large amounts of information and operate in demanding and complex operational environments while simultaneously performing multiple diverse operational procedures. The SafeIT project aims to capture the specifics and management challenges of critical infrastructure security and develop applications and systems to assist professionals in both operations and security centers receive and process data from smart wearable devices. This includes monitoring health status and vital security features, tracking location and presence or shift start, instant alerting, and other required services such as threat indication, attack detection, etc. In addition, systems are being developed to collect sensor data, augmented reality applications to support guard duty, and machine learning systems to detect critical conditions, while ensuring that users' data and personal information comply with GDPR regulations. These systems will be integrated into the FUSION platform, creating what is known as the System of Systems.
Wearable device technology can provide innovative services in non-contact security positions, such as enhancing personal protection for existing security guards and improving their focus and awareness, while enabling detection of guard presence and biometrics and other useful information for both service and personal security.
SafeIT is the first national effort in Greece to develop an integrated augmented / mixed reality platform that acts on both the field and the control center. It falls under the unified action for government-funded research projects "Research – Create – Innovate", co-financed by the EU (European Regional Development Fund – ERDF) and national funds under the EPAnEK (Operational Program "Competitiveness, Entrepreneurship & Innovation 2014-2020").
The Special Service for the Management and Implementation of Research, Technological Development, and Innovation Actions (MIA-RTDI) has been designated as the intermediary body responsible for the management of the unified action "Research – Create – Innovate".