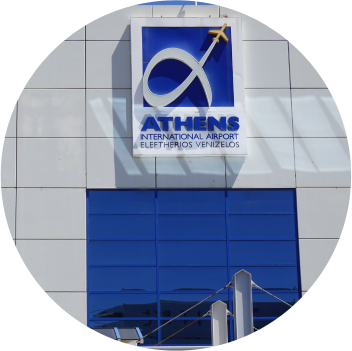 New major partnership between ESA and Athens International Airport
ESA Security Solutions is proud to announce its new partnership with Athens International Airport, following an international tendering process that ended in November 2022.
ESA provides complete aviation security services in one of the most important and complex infrastructure projects carried out in the country, Athens International Airport.
As of March 2023, the number of screeners at Athens airport is close to 300, all certified by the Civil Aviation Authority.
Additionally, on behalf of Athens International Airport, we also handle:
Access control and screening of people and hand luggage at the satellite terminal and at all critical points in the airport
Inspection of cargo and mail, flight and airport supplies
Security and access control to General Aviation facilities
Foot patrols of exterior and interior areas and in airport facilities.
With technology as one of our major driving forces, ESA incorporates into its operations advanced and innovative X-ray security check simulation platforms (Simfox) and individualised staff compliance evaluation (OpeReady). At the same time, we ensure the on-going training of our staff and the continuous improvement of their performance so that we can continue to provide our high level security services in aviation.
As part of implementing our Company Quality Policy, we employ high standards of quality control in the implementation of airport security procedures, in order to ensure our full compliance with international, European, and national regulations.
This partnership further strengthens ESA's support of the continued and steady growth of our country's international airports, at both operational and enterprise levels, and of our active participation in improving the provision of services to international tourism in Greece.
We sincerely thank Athens International Airport for the trust it has shown in us through the award of this project.