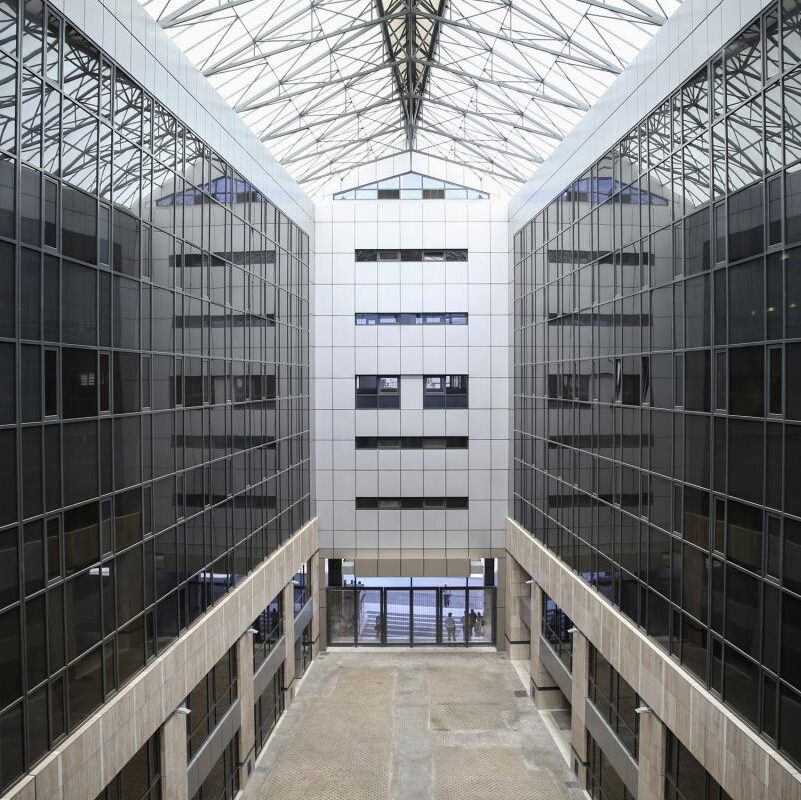 New Partnership between ESA and the Ministry of Migration and Asylum
ESA is making a vital contribution to upgrading the quality of life for beneficiaries in the reception centres of the Ministry of Migration and Asylum. To protect life and technical infrastructure, and to ensure the smooth everyday operation of the facilities, we have set up an innovative Incident Management Centre, in which technology and our human resources come together to provide integrated security services of the highest quality.
Having completed almost a year of operation in the reception centres, ESA has taken on and managed several incidents. The staff responsible for guarding the centres, and the technical systems, have both worked perfectly together to neutralise possible threats, ensuring the smooth operation of the centres while protecting life and preventing injury.
Combing various technological systems and digitising the processes that staff have to follow, which are simultaneously incorporated into the same PSIM administrative platform, allows those responsible for security to effectively supervise the operational environment and respond immediately to any threats that may arise.
Among ESA's obligations, apart from setting up the Incident Management Centre, is to staff and operate it, install innovative security subsystems in most of the Ministry's facilities, and provide security services in facilities in Attica and mainland Greece.
The meshing together of technology, human resources, and processes – the three essential components of security service provision – allowed us to set up a project that has become a benchmark for Greece. The design and implementation were based on our competitive advantages, which include a wealth of expertise in designing and integrating innovative security systems together with effective support from the appropriate human resources, ensuring the smooth and secure operation of the organisations we protect.